Dear Shareholders:
During 2019, in Chedraui, we faced a challenging backdrop, notwithstanding, we advanced on a strong footing towards the operational consolidation of the 61 stores that comprise the food retail chain Fiesta in the United States, as it completed its first full year under our administration. Moreover, in Mexico we deployed a number of strategies to bolster our omnichannel system, aiming for all our customers to have an exceptional shopping experience in each of the store formats we put at their disposal. Likewise, we moved forward
in the development of our proximity format, Supercito, where we already reached the average sale per store volume required to obtain the profitability we are looking for.

Turning to the operation in the United States, during 2019, we conducted a program to optimize prices and improve the quality of the offering in all Fiesta units, our most recent acquisition in this segment, with presence in the three most important cities of the state of Texas (Houston, Dallas and Austin).
Fiesta is a very well-positioned brand in southern United States, as it caters a wide variety of customers whose ethnic backgrounds are distinct to Latino, allowing it to perform as the perfect complement to El Super, primarily focused on consumers with Mexican heritage living in the states of California, Arizona, Nevada, New Mexico and part of Texas.
This not only fueled a significant expansion of our geographical footprint in the south of that country, but also the climb to approximately 40% in the participation that Retail in the United States segment has with respect to our consolidated revenue, nourishing an important diversification in our consolidated sales.
Consequently, and favored by the operation of El Super, which reported a 1.7% increase in same-store sales, both sales and EBITDA of this segment posted double-digit annual increases (17.9% and 39.6%), totaling Ps.51,304 million and Ps.2,811 million, respectively.

In the Retail in Mexico segment we recorded a 3.3% increase in SSS when
compared to that of last year.

Additionally, in 2019 we celebrated the opening of 12 stores, thus expanding the sales floor by 2.2% to reach a total of 306 units in operation, which further positions us as the third largest food retail chain in the country. Moreover, revenue from this segment rose 7.7% annually to Ps.77,090 million.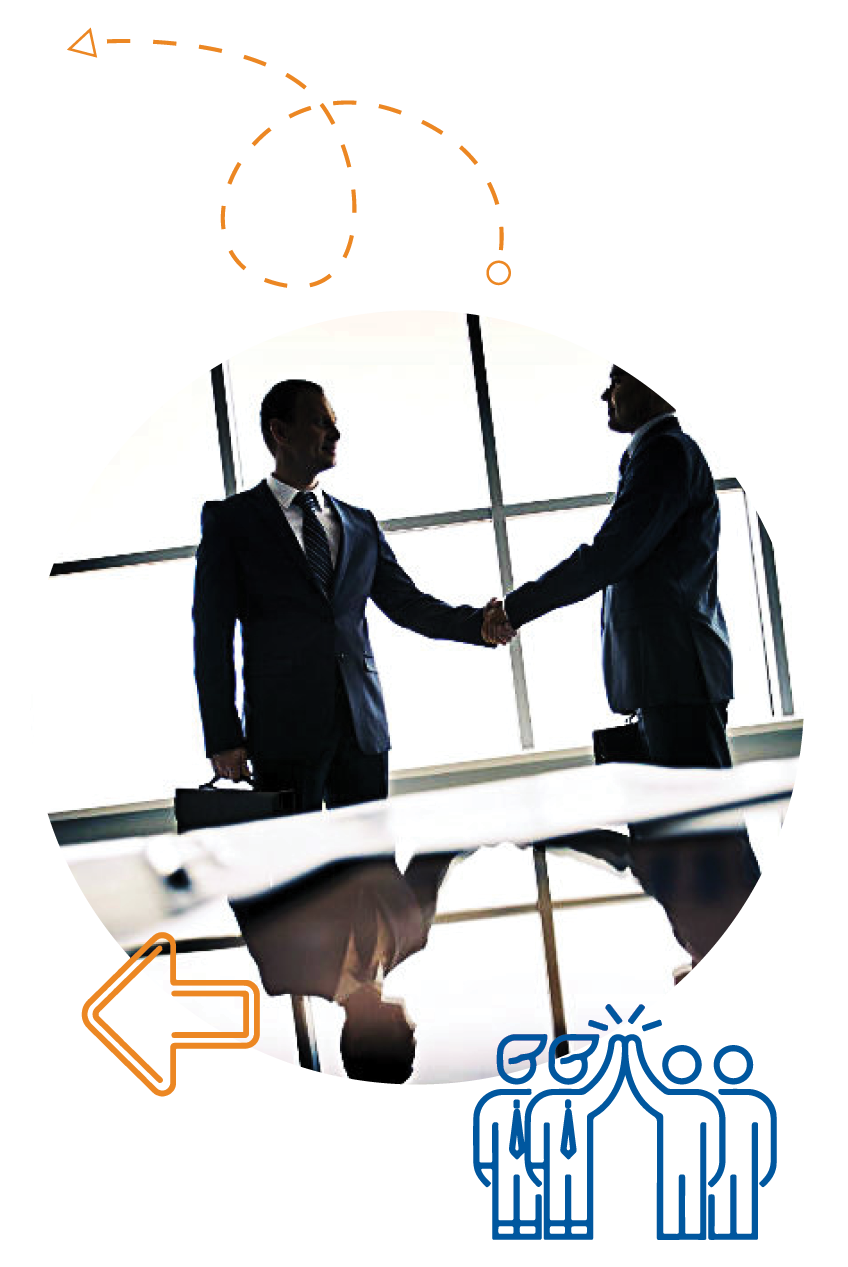 It is worth noting that during 2019, we continued to support our omnichannel strategy, highlighting the improvements made to both Company's website and app, while by means of our Supercito stores, we are focusing our efforts in strengthening the proximity formats our clients are seeking.
The investments conducted to integrate Fiesta stores to Chedraui's operating standards, together with the openings in Mexico, represented the majority of our capital expenditure investment during the year, amounting to Ps.4,092 million.
Meanwhile, the Real Estate Division maintained its meaningful role in Chedraui's operations, complementing our retail offering as well as acting as an important generator of cash flow, enabling us to move forward with the execution of our strategy and operations.
As of December 31st, 2019, the occupancy rate posted by this division was 97.2%.
Adding up our three business segments, Chedraui's consolidated sales and EBITDA grew 11.6% and 10.5%, respectively, to Ps.129,443 million and Ps.9,127 million.
About sustainability, we reaffirmed our commitment to maintain our status as model corporate citizen, pursuing economic profitability while producing environmental and social benefits, which enable us to reduce our environmental footprint as much as possible and contribute to the well-being of the most vulnerable sectors.
In environmental matters, we carried on with the execution of our strategy of
minimizing GHG emissions and our CO2 footprint, through the increased use of clean energy sources, such as wind and solar power instead of traditional sources, coupling it with the launch of recycling and resource management campaigns to save energy, water, paper, cardboard and plastic wraps, supporting us to stop emitting, 202,523.51 tons of CO2 equivalent to planting a total of 10,126,175 trees, thanks to the use of wind energy.
In line with our social responsibility, as every year through Chedraui Foundation, we executed noteworthy actions in terms of housing, health, food, social welfare and education. Regarding the latter, outstanding are the services provided by our Liceos de Artes y Oficios in Veracruz, Villahermosa and Xalapa which offer high school, vocational degrees and intensive courses, whether on-site or
online, to young people and adults with scarce resources, which in 2019, trained a total of 3,119 students through both courses.
In Chedraui, we acknowledge that our greatest asset is represented by our workforce comprised of more than 50,000 employees, as we always seek to offer them an optimal work environment that nurtures personal and professional growth.
We thank our shareholders for the trust they have placed in the Board of Directors, as well as for the invaluable support and guidance they give us year after year, significant actions that drive Chedraui to continue meeting its mission of "provide our customers with outstanding value by offering the products they desire at the lowest possible price".